In Memory
Linda Lawrence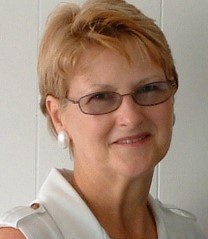 LINDA G. MASTALLI, nee Linda Lawrence, 73, went home to be with the Lord on July 17, 2020 after a long battle with Alzheimer's disease.
Linda is joining her parents, Merrick and Gertrude Lawrence, her brother Leigh Lawrence, and several beloved aunts and uncles. She leaves behind a loving family who adored her, including her former husband, Fred Mastalli & wife Pat; son, Brett Mastalli & wife Caryn, daughter, Tara Pioth & husband Bruce; grandchildren Jillian, Caroline, Alison & Grant; and sisters-in-law Jane Lawrence and Grace Mastalli. In life Linda loved and always put her family first.
A nutritionist at heart, she created all meals from scratch and could make a gourmet dinner without a cookbook or recipe in sight. Linda was gentle spirited and loved all God's creatures. A true passion for animals, she rescued dozens of dogs, cats, squirrels, birds, and even a moth that was clinging to fly paper. Her heart was pure. A gifted artist, she was most known for her animal and nature rock painting.
With her son, Brett, she shared a love of music and recently listened to Van Halen together. Even in her last days she responded to music. She loved to read. Her favorite book, The Gift from the Sea, was a treasure to her.
Her daughter most fondly remembers the mother-daughter trips they took together and how a cup of hot tea with Mom makes everything better.
***********************************************************************************************************
July 24, 2020
Fred asked me to send you Linda's obituary for the Class of 65 website.
He and Linda were married for over 45 years. They had a great life together raising their two children. It was devastating when Linda developed Alzheimer's. It was a long, sad good-bye.
Linda and I were good friends in high school. With our names, LARGE and LAWRENCE, we were alphabetically near each other in homeroom for four years. We double-dated several times and triple-dated (with Diane Kautzner) to the senior prom. Actually, when she was thinking of dating Fred, she called to ask me if I minded. By that time, Brad and I were an item so I gave her the green light. I tease Fred's son and daughter that they have me to thank for their actual existence. I could've said something unflattering about their dad. Pretty funny. It's odd how life has so many twists and turns.
Pat Large Mastalli