In Memory
Jane Serbek (Shuff) VIEW PROFILE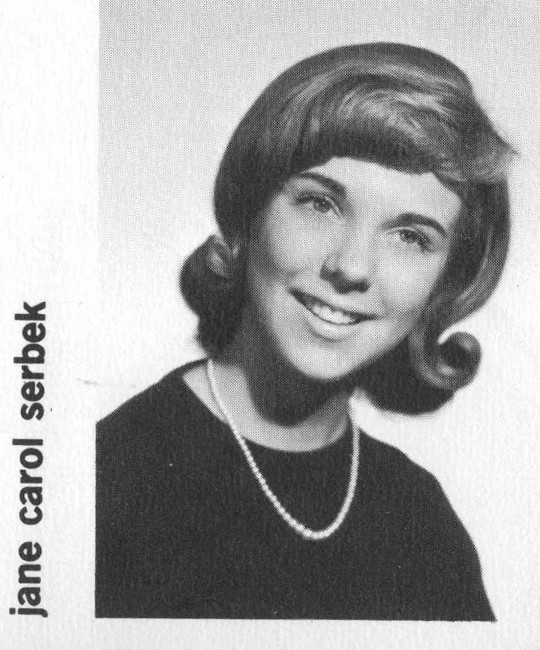 Shuff, Jane S. age 65 of New Gretna, Burlington County passed away at her home onJune 4, 2013.
Jane was employed by the Law Firm of Joseph Kurzrok Esquire in Tuckerton for 23years. She was a life member and director of the New Gretna Old Home Society and also a member of Tuckerton Chapter Order of the Eastern Star.
Born in Hackensack,NJ, she resided in Rivervale, Bergen County prior to moving to New Gretna in 1978.
Jane was predeceased by her parents John N. and Helen Serbek and her brother Dwight D. Serbek.
Left to cherish her memory are her husband Woodley E. of 43 years; her sons Steven and Gregory (Stacy); her two grandchildren Clara Grace and HarrisonGregory; her brother J. Donald Serbek; two nieces Jonell and Elizabeth; her Aunt Ann Serbek and many dear friends.
Visitation will be Monday, June 10th from 1 until 3 PM at the New Gretna Presbyterian Church 19 N. Maple Ave, New Gretna, NJ 08224 with a service to begin at 3 PM.
Eastern Star services will be offered at 2 PM. Private burial will be held at Miller Cemetery in New Gretna.
Services have been entrusted to Wimberg Funeral Home
211 E. Great Creek Rd, Galloway, NJ (609)-641-0001
For condolences, please visit wimbergfuneralhome.com.
Memorial contributions are being requested in lieu of flowers to the New Gretna OldHome Society PO Box 133, New Gretna, NJ 08224 in care of Peter H. Stemmer, Treasurer.

The Record 06-07-13
Click here to see Jane's last Profile entry.